ADVANTAGES FOR CHOOSING VOIP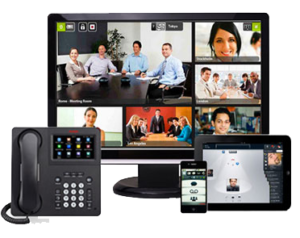 Make an enterprise style impression on your customers with a virtual receptionist, toll free number, advanced greetings and voicemail to email. Never miss a call with follow me features. Inbound calls can be set to reach you at any location, whether it is in your office, on your mobile or even at home. Advanced call features ensure that critical calls reach your business no matter what.
Here are a number of advantages to using CDNVOIP Hosted PBX solution versus a conventional telephone service or purchasing an office telephone system:
Quick Setup– CDNVOIP Hosted PBX solution can have you up and running very quickly compared to a traditional telephone system.
Upfront Cost Savings– You do not need to make a large initial investment by purchasing, your own telephones or office telephone system and there is no need to maintain it. With our Hosted Solution the office telephone system is operated and maintained by our 24/7 support team.
Long-term Cost Savings– CDNVOIP Hosted Phone System implementation is considerably more cost-effective over the long run than a traditional PBX. These ongoing savings are in addition to the upfront costs that you save.
Mobility– Your staff can work from almost anywhere when your office phone system is virtual. Employees can work from other offices, the comfort of their home, mobile phones, and even overseas.
Reliability- CDNVOIP Hosted PBX solution is located in a tier 1 secure data center with a backup generator. The protection of this safe and secure solution assists with it being immune to outages.
Scalability– Traditional phone systems are limited by how many users they can handle as well as how many lines you have purchased from your local telephone provider. CDNVOIP Hosted PBX solution gives you the ability to expand and grow with your business as you need them to.
Ease of Use– End-user management of CDNVOIP Hosted PBX solution is user-friendly. Simplified web interfaces allow anyone to manage, monitor and make changes to their service at any time, without needing any specialized or technical experience.